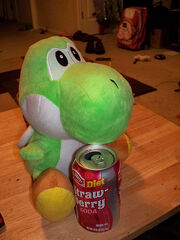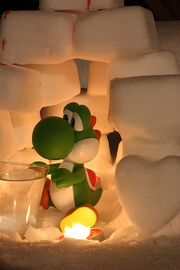 Yoshi went camping in iced world.
On the way to his campsite, he gat lost.
Mario went looking for yoshi, and Nim-nom thought they were STILL playing tag, so Nim-nom followed.
mario is not the main charecter cause you unlock nim-nom and then you unlock mario, you start as yoshi.
Yoshi is the main charecter.
MARIO-playable
NIM-NOM-playable
YOSHI-playable/heroe
UN-playable
Edit
ICED BOWSER-antagonist
there is no damsel in distress in the game.